Software Engineer- iOS - Coimbatore
Tuesday, 28 February 2017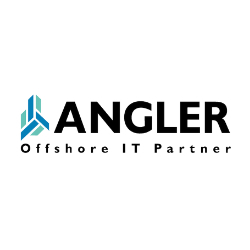 Item details
City:
Coimbatore, Tamil Nadu
Contacts

Karthikeyan - HR

9361663956
Item description
We are looking for experienced & talented iOS software engineer & software developers to help us build iPhone applications. Candidates should possess strong skill set in Apple's developer tools like Xcode, Cocoa Touch framework and Objective C to leverage the best of Apple's technologies and Cocoa's APIs. Having a sound knowledge in iPhone SDK or Mac OS background is an added advantage. Experience in developing applications on other mobile platforms including iPad, Android, Symbian, BlackBerry, J2ME are a plus. Candidates who are proficient to create a tightly-integrated Xcode development experience that makes adding animation, networking, appearance and behavior to apps easier, with just a few lines of code will be given importance. Candidates enjoying working in a challenging environment; have the enthusiasm and ambition to develop & complete projects to the highest standards. Candidates with 1+ Years of experience in the same field will be considered.
What are we looking for?
•Engineers, Graduates / Post Graduates with 1+ years of experience
•Hands on exposure in Objective C, Cocoa Framework and iPhone SDK
•Knowledge of SQLite database, XML parsing
•Working knowledge in Mac OS
•Good concept of OOP (Object Oriented Programming) and design principles
•Experience in PhoneGap / Other cross platform framework knowledge is an added advantage
•Eagerness to learn new versions of iOS/iPhone SDKs
•Excellent written & verbal communication skills
Interested candidates can call us at 9361663956 or email your updated resume to hr@angleritech.com visit httpwww.angleritech.com/careers/senioriphone-ios-application-developers-jobs-coimbatore/ to apply for the post directly.