Android training institute in gandhipuram| courses in coimbatore - Coimbatore
Monday, 17 March 2014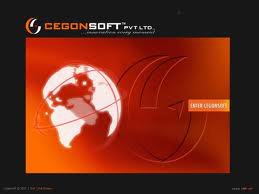 Item details
City:
Coimbatore, Tamil Nadu
Contacts

sreedevi

8681821155
Item description
Cegonsoft Pvt Ltd is a Bangalore based IT Training and Software Development center with an exclusive expertise in the area of HR consultancy. Our IT training is totally Job oriented and is inclusive of platforms that have wider scope in the prevailing and forthcoming IT Job Market.

Why Android?

Android is a mobile operating system developed by Google. It is used by several smartphones, such as the Motorola Droid, the Samsung Galaxy, and Google's own Nexus One.
The Android operating system (OS) is based on the open Linux kernel. Unlike the iPhone OS, Android isopen source, meaning developers can modify and customize the OS for each phone. Therefore, different Android-based phones may have different graphical user interfaces GUIs even though they use the same OS.

ADVANTAGES OF ANDROID
The main advantages of Android are that it is an open source operating system almost anyone can create apps for it.
 The number of apps grows faster.
 There are more free apps.
 Apps can do more because there are less limits on what apps can control
 The Android operating system is on devices ranging from tiny phones to nicely sized tablets.
WHY ANDROID IN CEGONSOFT?
•EXCLUSIVE PLACEMENT CELL
•EXPERIENCED PROFEESIONAL IN TEACHING
•WELL EQUIPPED LABS
•GOOD INFRASTRUCTURE
•INDUSTRY MEETING SYLLABUS
•WEEK END AND FAST TRACK BATCHES
For further details contact @ 9944200078 (or) 0422-4206205
Name: Sreedevi.T
Email id: sreedevit@cegonsoft.co.in
Website: www.cegonsoft.com

Tags: android training institute in coimbatore, android training center in coimbatore, android coaching class in gandhipuram, android courses in gandhipuram, training institute in gandhipuram, best android training in gandhipuram, best android training in coimbatore, IT training institute for android.