Laptop - Coimbatore
Saturday, 19 April 2014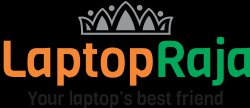 Item details
City:
Coimbatore, Tamil Nadu
Contacts

ramalingam

9842204055
Item description
Laptop Repair/Fix Services
LaptopRaja provides Laptop repair services in and around Tamilnadu (Coimbatore, Chennai, Trichy, Madurai) and is a part of company, Bravo Technologies, BravoTech is a leading Enterprise IT Solutions Provider. LaptopRaja provides exclusively laptop repair services in and around Tamilnadu region but later we are planning to reach other metro cities as well.

We offer quality Laptop repair services for all models HP, Compaq, Dell, IBM, Lenovo, Toshiba, Acer and Sony Vaio at Standard Rates, our professional technician has many years of experience to handle your Laptop problems. Simply logged the complain for Laptop repair estimate and we will schedule and pickup your Laptop, our technicians will help you with the Repair Cost with-in 24 Hours. Even if your home or office network is down or you are unable to connect the internet we can help you out.

Laptop Software Services
LaptopRaja offers software installation services like Operating System Installation in New and Used Laptop, Downgrade or Upgrade the OS from Vista / Windows 7 to XP or Widows XP to Vista or Win 7/8.

Note: Original License Required
Screen Replacements and screen repair
Netbook repair (mini laptop)
Laptop keyboard repair or replace
Hinge repair.
Touch pad repair
Sound not working or sound problems.
Laptop not powering on dead laptop
Laptop Power jack repair.
Laptop Motherboard repair or no Display
Laptop Wireless connection problems or not connecting.
Laptop body Plastics repair.
All software problems and windows repair
Slow computer or upgrade solutions
Hard drive repair or hard drive replacement..
Laptop Memory replaced or upgraded.
Laptop fans replacement or fans not working.
Spill damage
Virus removal, or malware removal
All notebook pc repairs with 30 days warranty
Pickup & drop facility also Available.