Fast weight loss – coimbatore - Coimbatore
Monday, 30 November 2015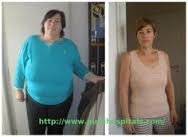 Item details
City:
Coimbatore, Tamil Nadu
Contacts

tamilselvi

7094434710
Item description

Do you wanted to lose 8-10 Kilos in a Month?

Join the most supportive, Weight loss clinic which ensures losing weight is not a Hectic Journey. Extra weight is a kind of obstacle to look and feel beautiful.

As well too much of Weight hinders the Body movements . Obesity will make us tired, out of balance and not having the required stamina to carry the day to day activities.

More than harming one's own self respect, over weight spoils the health and well being of the concerned individual.

If looking for a best alliance, during the times of getting married, over weight is standing as an obstacle because from both the ends, everyone prefers slim and fit brides and bride grooms. If overweight, there should be a compromise to go for a bride / bridegroom whom – might be bit low and might not match our expectations.

The best decision which is a turning point in life is getting compromised due to overweight.

PCOD , PCOS Syndromes affect the total system of females and results in delayed child birth.

WITH BEAUTY , HEALTH IS ALSO GOING ROCK BOTTOM AND THE SELF ESTEEM TURNS OUT LOW .

WHY TO SUFFER BECAUSE OF OVERWEIGHT?

CONTACT VRITHI SKIN CLINIC , COIMBATORE AND GET THE BEST REMEDY EVER.

CELLULITE REDUCTION TREATMENTS, BODY TONING PACKAGES, FASTEST WEIGHT LOSS GUARANTEED IN THE MOST HEALTHIEST WAY.

LOOK AND FEEL FIT , FABULOUS AND MORE CHARMING.

Get a fabulous body fast.

Visit: Vrithi Skin Clinic

No.45/95, Marothi Towers,

Opp. Bank of Baroda, R. S. Puram,

Coimbatore – 641002.

Website : www.vrithiskinclinic.com , Email id: vrithiskincliniccbe@gmail.com Mobile: 7094434710 7708148222

BECOME FAIR AND BEAUTIFUL, FAST WEIGHT LOSS AND RESHAPING YOUR ENTIRE BODY , ASSURED HAIR FALL CONTROL, HAIR REGROWTH , ELEGANT , INTERNATIONAL BRANDS – BRIDAL MAKE UPS , HAIR COLOURING TRADITIONAL / STYLISH - WHAT EVER THE SOLUTION REQUIRED – Vrithi could give you the Magical touch.