ADORO MULTIMEDIA - Advanced Php & Web designing classes - Coimbatore
Wednesday, 26 April 2017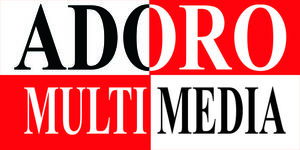 Item details
City:
Coimbatore, Tamil Nadu
Contacts

Adoro Multimedia

09043177861
Item description
ADORO MULTIMEDIA - Advanced Php & Web designing classes
ANIMATION is a fast-emerging high paying career option. It is extensively used by many organizations like Animation, Studio, Post production studios, advertising firms, Gaming companies, Television Channels for Interior designing, Cartoon, defense strategy, medical research, movie industry, web based animation, Investigation department, Space research, Animation. ADORO INSTITUTE OF MULTIMEDIA is serving for this huge industry to enhance the number of multimedia professionals with excellent quality.
ADORO INSTITUTE OF MULTIMEDIA is an educational institution imparting Multimedia education to students at the best quality under the absolute supervision of WORLD MULTIMEDIA ASSOCIATION. With franchisees, Production centers and branches all over Tamil Nadu, students are being served with best training to uptrend their career. The entire teaching process has been chalked out, by combining the strengths of proven and potential technologies, confined to fit the student's career needs through the experience of leading professionals.