Cosmetic and Esthetic Treatment in Coimbatore - Coimbatore
Thursday, 29 August 2019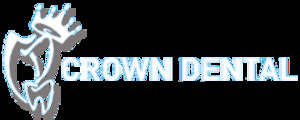 Item details
City:
Coimbatore, Tamil Nadu
Contacts

Deepak

+919894537505
Item description
Crown Dental Care Clinic in Trichy Road, Coimbatore is a prerequisite of cosmetic (aesthetic) dentistry, which is the balanced understanding of esthetics of a smile, from the angles of an Art, a Science, and the Skill in a cosmetic dentistry. Cosmetic Dentistry involves Appearance Related Dentistry for your beauty.

Aesthetic Dentistry is fast becoming one of the most popular and advanced forms of dentistry available now. They realize and want to consult the dentist for improving their dental imperfections, chipped, discolored and spaced teeth which can be corrected by the dentist. This can be done by ceramic veneers, laminates, composite and zirconia crowns. This treatment can best done by conservative dentist.