Telemedicine Software For Doctors - Coimbatore
Wednesday, 7 July 2021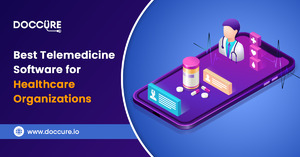 Item details
City:
Coimbatore, Tamil Nadu
Contacts

Doccure
Item description
Telemedicine Software for Doctors 100% Secure Server.
User friendly software. Book for your Hospital/ Clinic.
Doccure is a comprehensive Telemedicine, Practice
Management and Online Appointment booking Software
that offers a secured Digital Experience to the Patients
connecting them with the Specialist Doctors.