Required freshers on Dotnet technology for internship in PR3 Systems - Coimbatore
Wednesday, 25 September 2013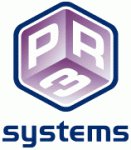 Item details
City:
Coimbatore, Tamil Nadu
Contacts

Midhuna

9585595104
Item description
Hello Friends
PR3 Systems is an IBM Premier Business Partner company, excelling in software development and providing Educational services. Our outsourcing projects are developed by IBM certified professionals and our latest technology courses are taught by experienced / certified trainers.
Currently our development team focus is on Business Intelligence / Data Warehouse projects. Also we are engaged in providing technical Industrial internship to the students / candidates, to fit as per our client's requirements.
Dot Net Internship with basic MVC concepts at PR3 Systems:
Our Dot Net internship is based on the need of Enterprise Desktop and Web Application projects. By completion of this Internship students will be able to design and develop .NET Applications and Websites. And also students will get working on the real time application experience as added benefit from PR3 Systems. See below for major topics.
1. Microsoft .NET Overview
2. C#.NET
3. VB.NET
4. ASP.NET
5. LINQ
6. WCF
7. WPF
8. Basic MVC Concepts
Other placement oriented courses
1.RIA (Web Designing & Development
2.Java / J2EE / J2ME
3.PHP / MySql (LAMP / WAMP
4.Business Intelligence / Data Warehouse (IBM Products
-Data Modelling, ETL, Report Generation
5.Project Management Tools.
For further details contact
Midhuna– (0422-4387128
Mobile No: 95855-95104
Mail Id : midhunapr3@yahoo.com
PR3 Systems
411, Bharathiyar Road
New Siddhapudur
Near women's polytechnic
Coimbatore – 641044.