Carving Bit Tools - Coimbatore
Thursday, 3 July 2014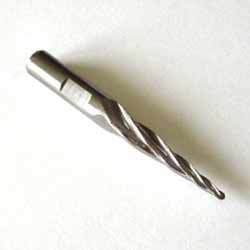 Item details
City:
Coimbatore, Tamil Nadu
Contacts

RPM Tools Consulting

9952923400
Item description
Carving Bit Tools
A 3D carving bit tool. It would be very difficult to carve out a really nice bas relief with a square end, right? Well, this carving bit is shaped to provide the perfect carving for all types of applications including: dimensional signage, precision 3D carving, 3D contouring and profiling, cabinetry and furniture making, and 3D millwork. Specifications include, 1/4" shank, 2" in total length, maximum of .0002" runout, solid submicrograin carbide. Oh yeah, the cut creates a really smooth edge or surface. These are available with or without ZRN coating for longer life.